Alpha Business School is an ACCA approved Licensed CBEcentre located conveniently at43 1/1, St. Anthony's Mawatha, Colpetty, Colombo 3. Any ACCA student, both internal and external students are welcome to take up on demand CBE exams at our CBE centre. The following ACCA Exams are offered.
ACCA F1 Business & Technology (BT)
ACCA F2 Management Accounting (MA)
ACCA F3 Financial Accounting (FA)
ACCA F4 Corporate & Business Law (LW)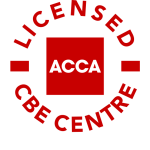 Students can sit for exams at their convenience in a comfortable stress free environment, where they can call our hotline 0773 654 254 check for availability and confirm the booking by making the payment. We have been able to secure a very high pass rate along with top scores for the above subjects.
Each exam is two hours (120 minutes) and the pass mark is 50 for each examination. Each exam will comprise of approximately 50 Questions which is combination of Objective Test Questions (OTQ's) and Multi Task Questions (MTQ's).
Students will receive their exam results immediately after the exam along with the printed certificate.
Please don't forget to bring your Identity card or Passport for verification as per the exam centre rules.
Alpha Business School is also happy to announce the availability of Mock Exams to make the students feel at ease and pass the real exam with confidence
Call us now on 0773 654 254 to book your exams